Dave Trekker will walk through "Marijuana in Florida."
Marijuana and its sister cannabinoid hemp are sweeping across the country like a tidal wave. Already medical pot is being sold in dozens of dispensaries in Florida, six in Lee County, and legislative and court battles will determine how wide the distribution will be. Florida med pot regulations are among the most liberal in the country.
Then there are hemp extracts containing CBD, non-psychedelic, reputed to cure almost everything and already widely available in stores throughout Collier County. Tallahassee is playing catch-up on regulations.
And weed for recreational use is not far behind. Florida is the third largest market, with sales projected in the billions – a huge business waiting to happen. Approval in 2020 is likely, a certainty by 2022.
Are there medical benefits? Political implications? Safety issues? Money to be made?
It's one of the most fascinating and potentially important issues of our time.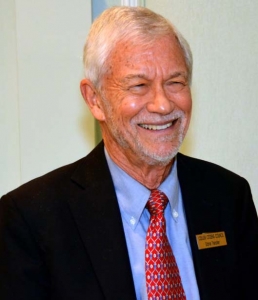 DR, DAVE TRECKER BIO:
PhD chemist (University of Chicago)
Senior vice president (Pfizer) – retired
Authored or coauthored over 60 patents, book chapters, scientific papers
Phi Beta Kappa
Editorial board of Journal of Organic Chemistry
National Research Institute board
Community service …
Former chair of Greater Naples Better Government Committee
Pelican Bay Foundation
Pelican Bay Property Owners Association
Pelican Bay Services Division
Recipient of Pelican Bay's "Person of the Year" award (2014)
Currently …
Chair of county's Coastal Advisory Committee
          President of Collier Citizens Council
          Vice chair of Collier County Presidents Council
Frequent op-ed contributor to Naples Daily News and Florida Weekly
Lifelong Republican
Served on Republican Men's Club board from 2005-2009